 A New Paradigm in Digital Twin Technology
Achieve the accuracy of world-class 3D multi-physics simulations within the computational constraints of real-time embedded systems
NEWTWEN PROPRIETARY KNOW-HOW
Our software rapidly generates embedded Digital Twin solutions for model predictive control
and diagnostics of electromechanical and electronic systems,

offer

ing

real-time prediction
of temperatures and other critical system parameters under a wide

range

of
operating conditions and in physically inacc

essible locations

.
NEWTWEN's Digital Twin On-Edge Technology enhances your hardware systems by:
No hardware modifications
Introducing the Digital Twin Factory
Our software has been designed to fully streamline the process
of constructing a Digital Twin for electromechanical components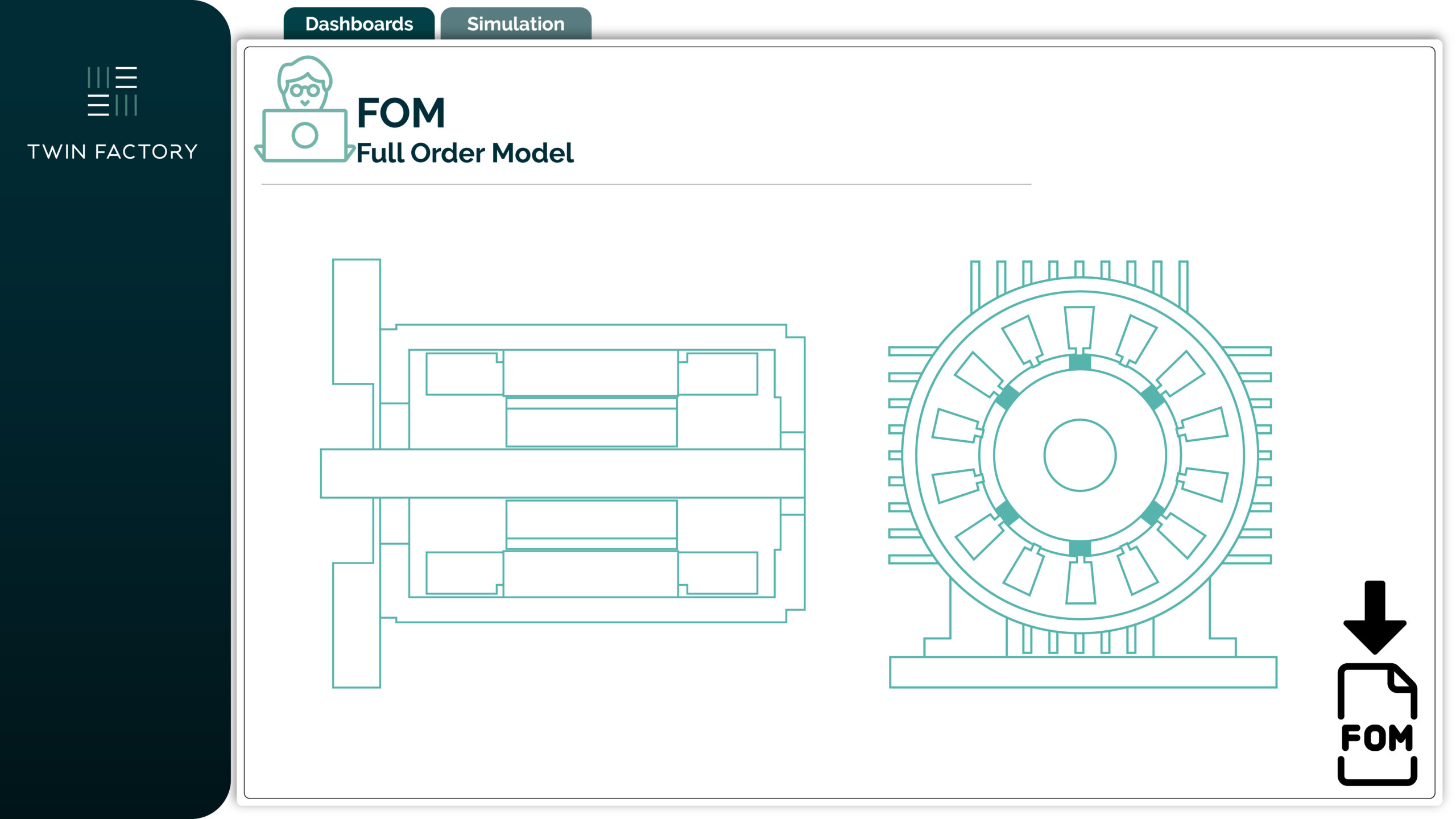 1
FOM – Full Order Model
2D/3D CAD models describing the geometry and materials of the physical asset are directly imported into our software, which automatically recognizes and processes the most relevant geometrical parts to render an accurate digital replica.
2
ROM – Reduced Order Model
In this phase, electromagnetic and thermal analysis leads to a compressed model of the physical object, that is, a simplification of the starting geometry which remains physically accurate but drastically reduces the computational complexity of the model, thus allowing for integration into your real-time embedded firmware.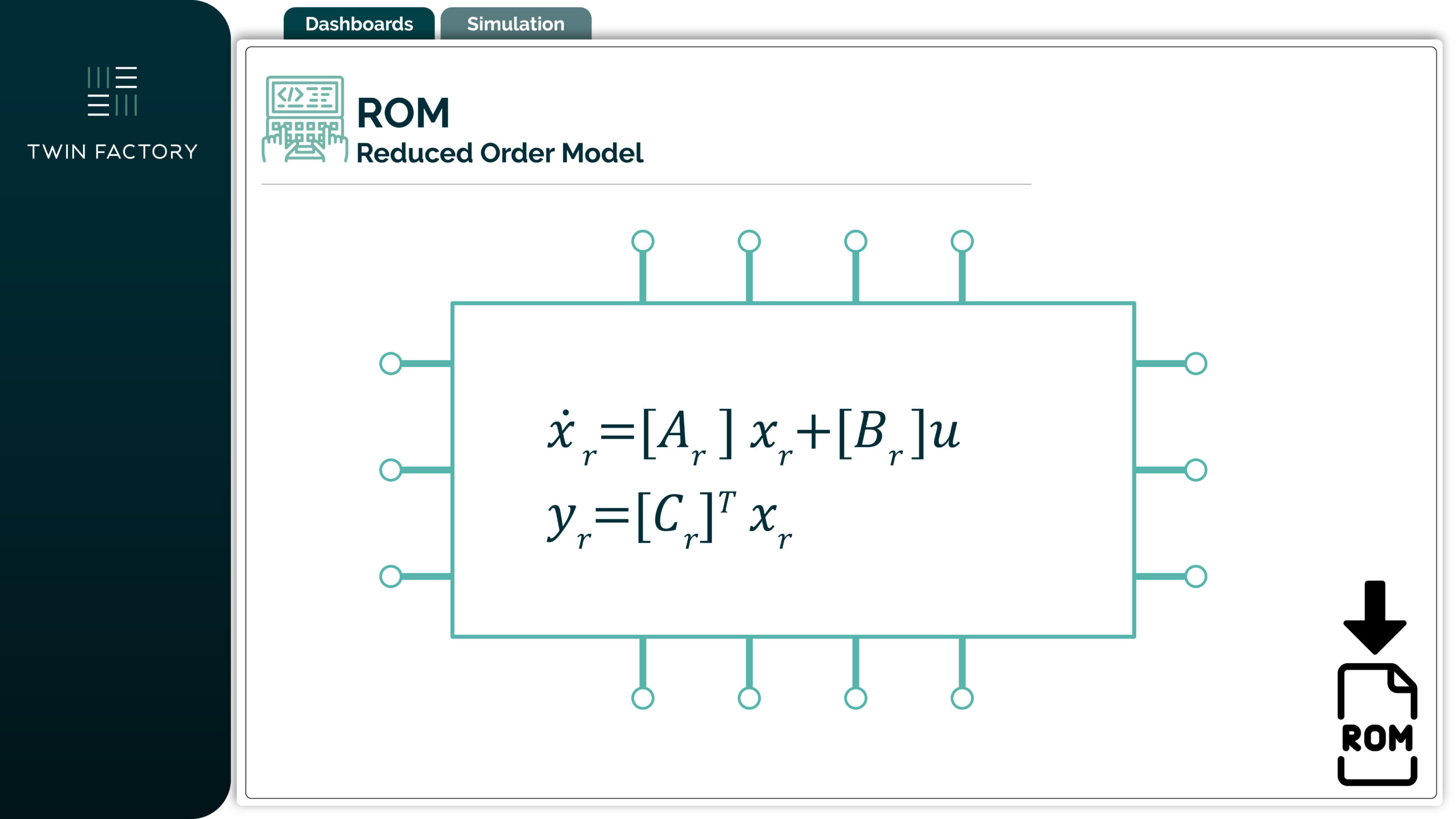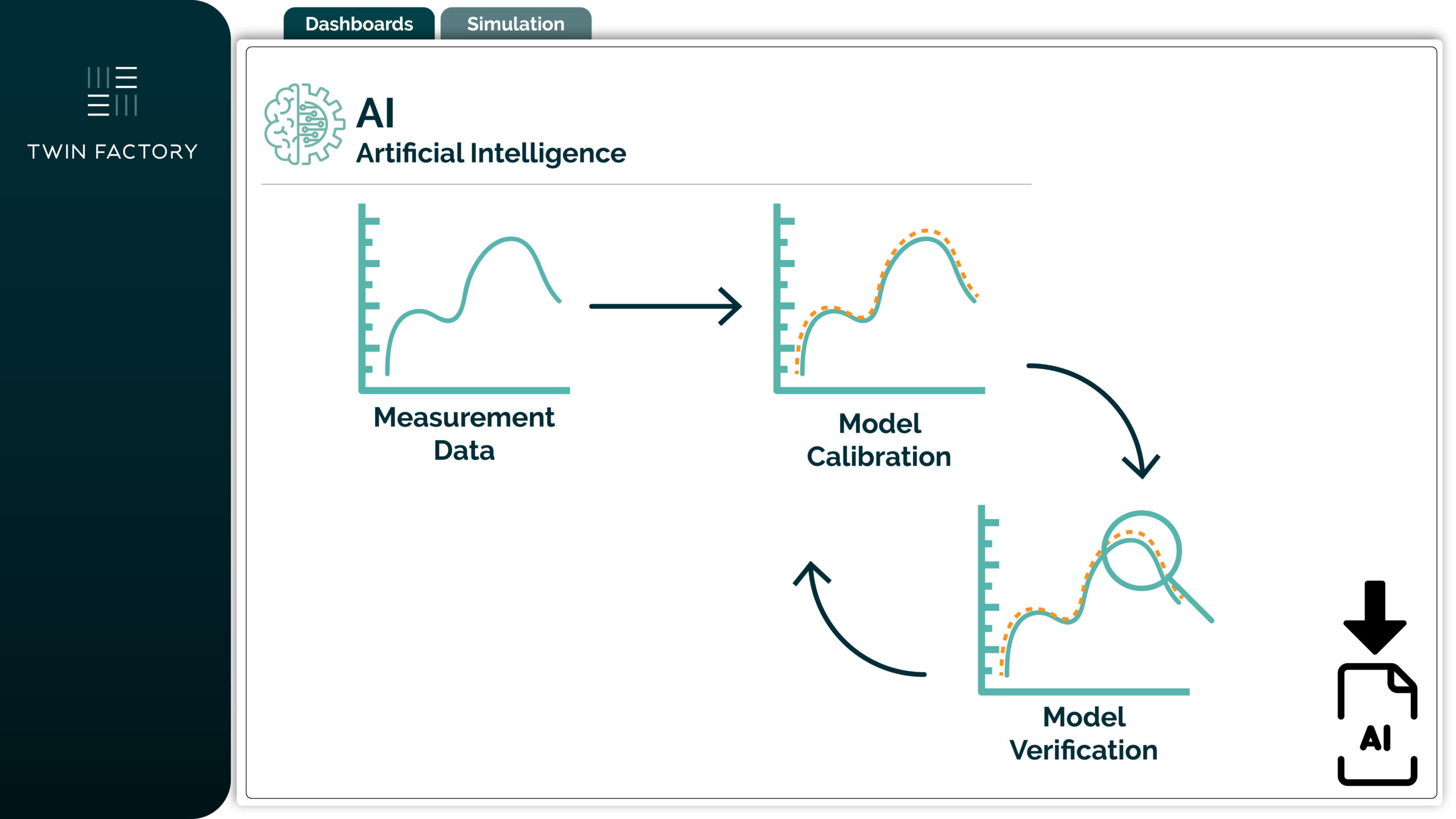 3
AI – Model calibration with artificial intelligence
Import empirical measurement data obtained from a small set of laboratory tests of your device.  Thanks to machine learning algorithms integrated into our software, the digital twin is calibrated to become the most accurate replica of the original system.
4
TWIN – Digital Twin embedded code generation
Our software provides automatic embedded code generation of the digital twin allowing the compressed Digital Twin models to be incorporated not only in simulation environments like Matlab and Simulink but also into embedded firmware.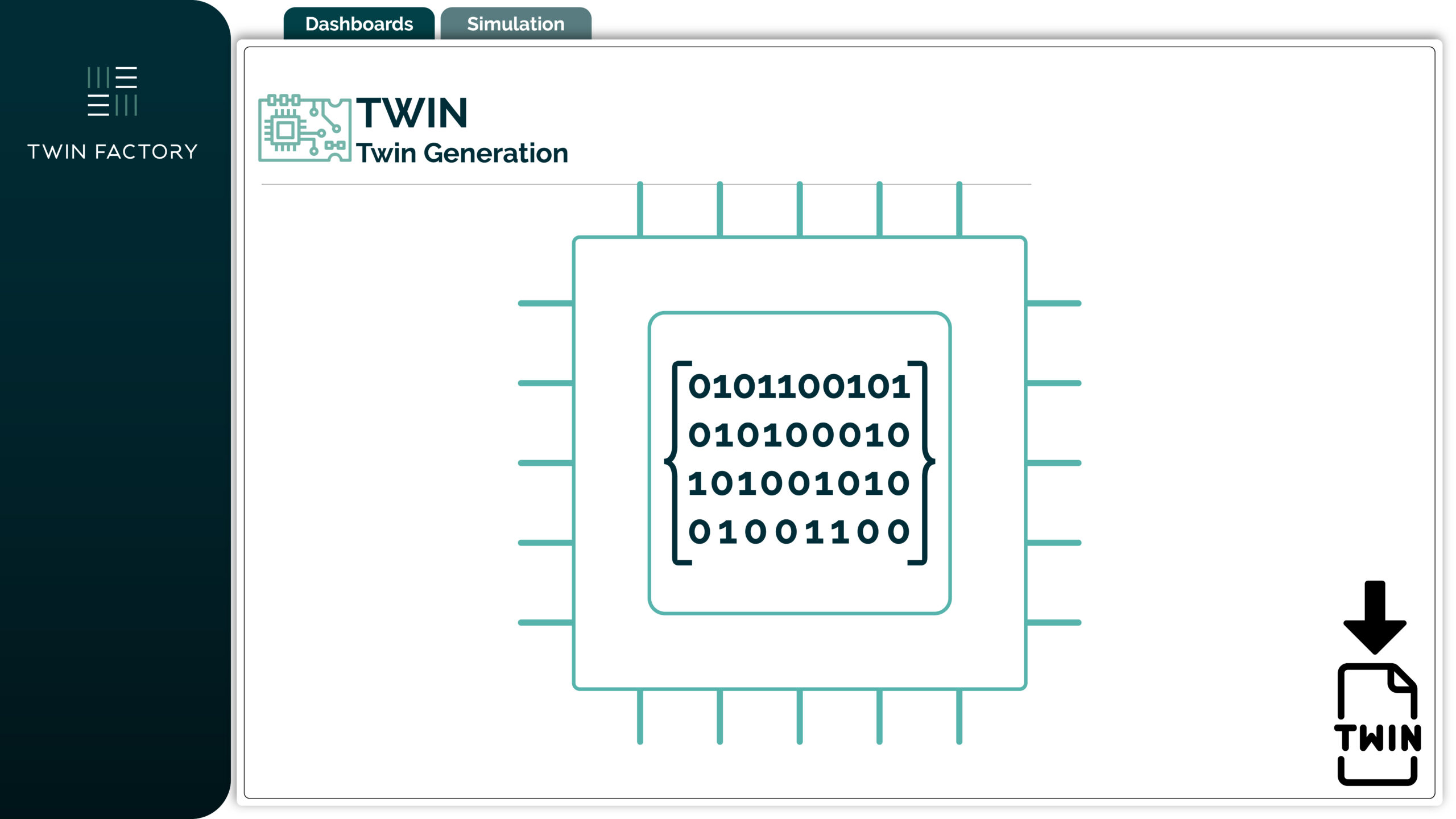 THE THERMAL MANAGEMENT CHALLENGE
Without real-time temperature data at critical points, electromechanical
systems are inherently under-optimized and over-designed.
By solving your Thermal Management challenges, you can unlock the full potential of High-Power-Density Systems
The digital twin can be exploited as a virtual software sensor to estimate relevant parameters such as temperature, torque, and power—even in physically inaccessible points where direct sensor measurements cannot be obtained. 
Key Features and Benefits
"The best digital twin of your electrical and electronic systems, with unprecedented accuracy, real-time implementation and advanced diagnostic capabilities"

Real-time monitoring
Our digital twin generates a compressed but highly accurate model which allows for optimal real-time performance and monitoring of temperatures that cannot be directly measured. Moreover, each Digital Twin generates valuable insight into the operating characteristics of the device, which can be used for IoT-based systems and cloud platforms. 

Optimal thermal management
Our software generates smart soft sensors that allow for thermal management and control optimization,  increasing performance and safety while decreasing production costs and the number of redundant physical sensors. 

Predictive behavior and what-if scenarios
Our models predict system behavior in real-world operating conditions, allowing you to optimize the mission profile for safety, reliability, and efficiency.
This in turn results in:
Higher efficiency and energy saving
An increase in lifespan
Significantly lower maintenance and operational costs

Fault detection and predictive maintenance
The adaptive capacity of our software ensures:
Higher reliability and safety
Less unscheduled downtime

Lower development costs
Our platform saves a huge number of working hours for thermal modeling and allows you to reduce development time by orders of magnitude compared to third-party software

Lower production costs
With NEWTWEN you can reduce several production costs.
Our software allows you to:
Reduce bill of material complexity
Reduce energy usage while maintaining the same range
Reduce engine size thanks to control optimizations without losing performance
Embedded Digital Twin Technology is finally here: join us in accelerating electrification through the digitalisation of your platforms.
Contact us to learn more about our software solutions.
Contact us to make an enquire and learn more about our software solutions. Our team of experts will be happy to discuss more details with you
* The collected data on this form will be processed by Hexadrive Engineering, as Data Controller, to respond to related requests, in accordance with the provisions of the general privacy policy available at this  link.